The Failure of Law Schools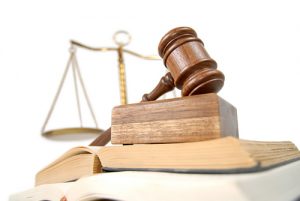 Today's lawyer needs to have a basic understanding of how technology works.   Law schools teach the law, but nothing about technology.
I recently interviewed a recent law school grad – from a city law school – to work with my team on litigation matters.  When I asked what courses he studied on computer structure, electronic record storage, record retrieval, or e-discovery, he stated that he had taken no such courses and did not even know if courses such as those were offered. I would think that in today's technology driven business world law schools would educate future lawyers on computer basics.
The Illinois Code of Professional Responsibility provides in Rule 1.1(a) that "A lawyer shall provide competent representation to a client. Competent representation requires the legal knowledge, skill, thoroughness and preparation necessary for the representation."  Comment 8 states "To maintain the requisite knowledge and skill, a lawyer should keep abreast of changes in the law and its practice, including the benefits and risks associated with relevant technology, engage in continuing study and education and comply with all continuing legal education requirements to which the lawyer is subject."
Thus, lawyers must understand the technology relevant to the representation of the client.  This also increases the risk of malpractice.  So, are law schools failing to adequately train lawyers.
A California ethics opinion from 2015 goes even further and requires lawyers to maintain competence as new technologies develop and become integrated with the practice of law.  And for litigators it requires an understanding of issues relating to e-discovery  and the discovery of electronically stored information ("ESI").
Even if law schools are failing, a lawyer must educate themselves on evolving technologies as part of their continuing legal education obligations, and to avoid malpractice claims.  Businesses are changing just to survive in this new tech world, and in the business of law, the same must be true.  Adapt or perish.